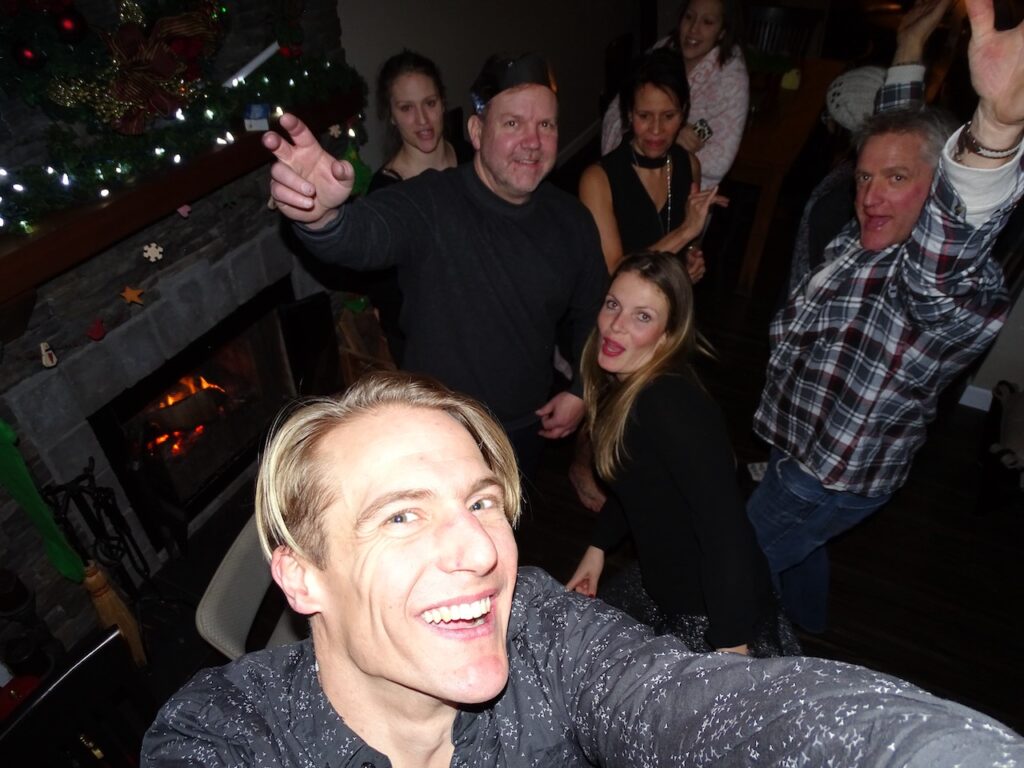 We wake up right in time for the first of many traditions that we will be part of on this Christmas day with the Fields. We gather around the tree to exchange gifts. Nothing big, just some presents that will remind us to this day. To give this day a Dutch touch we take on breakfast and make poffertjes for the family. Buttered and sugared completed with fresh fruit the first course of the many that will follow. Preparations for dinner start early with the cleaning and stuffing of the turkey. A wide variety of vegetable dishes completes the Christmas dinner line up.
We go for a walk at the bog with Ed and the rest of the family to enjoy the beautiful weather and get some fresh air. Back home Pat, Lee'a and Traci's mum has arrived and will soon be joined by more family getting the total to 19 people we can call family on this great day. The evening passes with introductions, catching up, sharing memories and drinks. As half of the Dutch families gather around the "gourmetplaat" we sit down for a mouthwatering dinner with turkey, ham, potatoes Romanov, Brussels, green beans, stuffing and gravy. Marlies has given up being a vegetarian in time to be able to enjoy all dishes. After dinner and a hartwarming speech we roll away from the table being more stuffed than the turkey was this morning when Marlies decides there is still room for desert.
As years pass there unfortunately are people that are no longer with us, in order to keep them alive in our memories a wish balloon is played out on the table and everyone has the change to write a message for those they miss. With papa, JB and other on our mind we light the balloon and watch it take to the sky after a short stop on the phone line.
Traci has brought a polaroid camera to ensure we can capture tomorrows memories. We drink, talk, dance and are merry.   
We make plans to go snowshoeing in the mountains the next day. When we wake u on boxing day we find the world covered in a thick pack of fresh snow and the snow is still falling. Even though snow is rather essential for snowshoeing this amount of snow causes roads to be closed and unfortunately we are forced to stay in, watch hockey, GO CANADA, and feed ourselves with left overs. Still a pretty good boxing day. Tomorrow we expect some more activity before the second part of our adventure starts on Wednesday when we collect our motorhome for a two week road trip into the USA.